"Mahaa" is Sanskrit for "great", "large", "important", "powerful", "noble".
Mahaa Yoga is a small, independent Yoga studio in Moncton, NB, Canada, that promotes
inclusive and barrier-free access to Yoga.
Here is what our clients have to say:
"I love the intimacy your classes offer and love the people you are attracting to classes. We are not experts but we are committed to getting healthy!! Love the great classes!!"
"C'est la première fois que j'ai une activité que j'aime et que je ne veux pas manquer. Le bien que le Yoga me procure est incroyable. Ça me fait extrêmement du bien à mon dos, ma posture et mon nerf sciatique."

"Les classes de yoga avec Courtney ont beaucoup aidé à améliorer ma posture et ma respiration. Les mouvements adaptés m'ont permis de régler plusieurs petits problèmes musculaires et m'ont donné des trucs que je peux appliquer à la maison au besoin."

"Do not change anything, it is great like that. Looks like small family."

"Courtney and other teachers are always making sure we're in proper alignment. I love that beginners and more advanced students can be in the same class, there's always options for pose variations to suit our needs. There's no need to feel intimidated when joining their classes, it's a very welcoming environment for all."

"Very friendly atmosphere. Totally none competitive. Have personally made a lot of progress, more flexible, more strength, better posture, better balance."

"So empowering, calming. I am amazed at how the teachers can adapt the classes to our needs and requests. Such a wonderful ambiance."

"Courtney is the best yoga teacher I've ever had. Thank you!"

"This is a laid back welcoming studio focused on the abilities of each person to build their practice."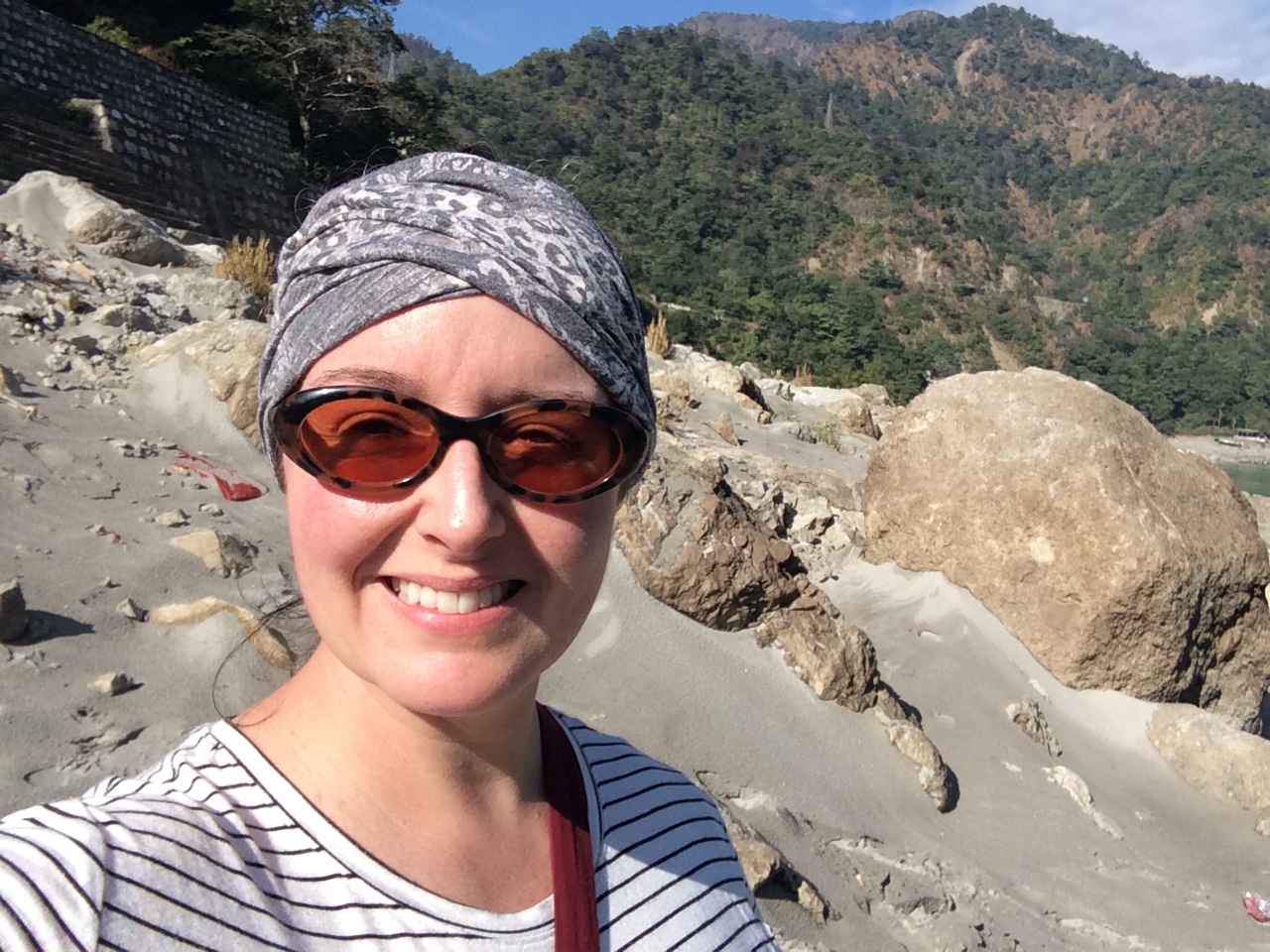 Courtney Amo is a bilingual, certified 500-Hour Yoga Instructor (2003, 2017) and has been practicing yoga since 1999. She is an avid traveller and outdoor enthusiast.
Courtney taught Yoga professionally at various Ottawa studios from 2004-2010. After undertaking Big Yoga training with Meera Patricia Kerr, she developed and taught "Yoga for Round Bodies"*/ Full Figured Yoga classes for the Rama Lotus Yoga Centre from 2004 to 2005, for the Yoga and Tea Studio in 2010, and for the Marché Yoga Market in 2014. She has been teaching Yoga in Moncton, NB since 2010. In 2017, Courtney pursued further studies in India with Himalayan Yoga Master Yogrishi Vishvketu, and became a certified Akhanda Yoga Teacher.
Courtney's desire to support students of all shapes and sizes benefit from the teachings of Yoga stems from her own struggles with weight and body image since childhood. Yoga has given her permission to embrace, enjoy and improve her body for the sake of a happy, active and healthy life.
Mahaa Yoga is a community partner of the Yoga & Body Image Coalition. Learn more about YBIC's important work at http://ybicoalition.com
*This term has since been trademarked and will no longer be used by Courtney Amo or Mahaa Yoga.